National Pension System: Dual benefit of tax-saving & retirement saving
Hello guys !!
I have been hearing about NPS (National Pension System) from few years back but never tried to do efforts to understand this scheme properly thinking why to learn of some pension scheme so early in my life. But recently when my account person told me that my tax amount for this FY is going to add load in my pocket then I asked him for any other option I have above 1.5 lakh. He suggested me about NPS as one of the option which can provide an additional benefit of 50k Rs above 1.5 Lakhs which was quite good 🙂 🙂
And what next?? I gathered all information about NPS & thought for an investment. Firstly I tried for offline process. But as I was in the last week of march having lesser time left for investment, I was little worried if I will be able to open an NPS account in such a short span. Adding to it, the person who take care of such things in my bank went on leave. Wooowww….that was the icing on the cake.
But I dint leave hope & looked for online process for account opening. Thank god it was there. And let me tell you, it was super easy & quick. Within 3 days my account was opened, active & I made timely investment as well, which saved a few bucks of mine. 🙂 😉
So here, I am going to share with you what I learned about NPS (National Pension System).
Introduction of NPS
The NPS, a government-sponsored pension scheme, was introduced by Government of India for its new recruits (except the Armed Forces) w.e.f. January 1, 2004. Later, it was opened to all sections in 2009. It is a retirement planning scheme providing old age income with reasonable market based returns. It is open to employees from the public, private and even the unorganized sectors with the exception of those from the armed forces.
NPS offers the benefit of withdrawing up to 60% of the maturity amount as a lump sum while it is mandatory that the balance 40% is used to fund the annuity (pension) after retirement. This annuity is fully taxable in the year of receipt as income from other sources. Subscriber has the option of increasing this percentage amount towards annuity.
NPS scheme is based on unique Permanent Retirement Account Number (PRAN) which is allotted to every subscriber by CRA. You can open only one NPS account in your lifetime & it is an individual account which can not be opened as joint account with your spouse or childrens.
The Pension Fund Regulatory and Development Authority (PFRDA) is identified as Nodal Authority to manage NPS operations. Central Recordkeeping Agency (CRA) is the core infrastructure for the NPS which act as an operational interface between PFRDA and other NPS intermediaries such as Pension Funds, Annuity Service Providers, Trustee Bank etc.
Different Sectors in NPS
NPS is broadly classified into two sectors: Government & Private.
Government Sector
Central Government: All the employees of Central Autonomous Bodies who have joined on or after January 1, 2004 are mandatorily covered under Government sector of NPS. They contributes towards pension from their monthly salary.
State Government: Subsequent to Central Government, various State Governments also adopted and implemented NPS.
Private Sector
Corporates: Corporate Sector Model is the customized version of NPS to suit various organizations and their employees to adopt NPS as an organized entity within purview of their employer-employee relationship.
All Citizens of India: Any individual who is not being covered by any of the above sectors can join NPS scheme under the All Citizens of India sector from May 01, 2009.
Who can apply for NPS account?
Any citizen of India who does not comes under any NPS Sector.
Applicant age should be between 18 years to 65 years.
Applicant should be KYC compliant.
Applicant should not have a pre-existing NPS Account.
Types of NPS account
There are two types of account under NPS scheme: Tier I & Tier II. Subscriber can open either Tier I only or both account.
Tier I: Tier I is Pension Account and mandatory. Contributions done to this account are eligible for additional tax deduction benefit of up to Rs. 50,000/- under section 80CCD (1B), over and above Rs.1,50,000/- u/s 80C. Withdrawals from Tier I account are restricted and subject to terms and conditions.
Tier II: Tier II is Savings Account and optional. Subscribers can invest an additional amount in Tier II account but it will be not eligible for any tax benefit. There are no withdrawal restriction & one can withdraw his entire contribution at any point of time. One can even transfer the amount from Tier II to Tier I also. In case subscriber has not contributed even the initial contribution towards Tier II a/c, it will be automatically deactivated as per process. (Government Servants appointed on or after 01.01.2004 can open only Tier II Account since Tier I is maintained by their DDOs.)
Particulars
Tier I
Tier II
Minimum Contribution required at the time of
account opening
Rs.500/-
Rs.1000/-
Minimum Subsequent Contribution amount
required
Rs.500/-
Rs. 250/-
Minimum contribution required per year
Rs.1000/-
NIL
Minimum number of contributions required
in a year
1
NIL
Benefits of NPS Account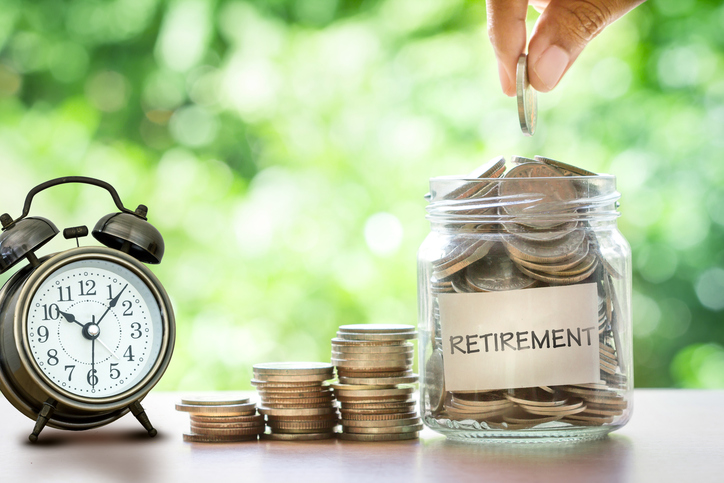 NPS scheme is especially a boon for private sector employees who will not receive any pension amount in their account post retirement. For them this regular pension post retirement will definitely make a difference. There are several benefits of opening a NPS account.
Best retirement plan for private sector employees.
Provide an additional tax benefit upto Rs.50,000/- for investment in NPS (All Citizen Model) under section 80CCD (1B) above Rs. 1.5 lakh available under section 80C of Income Tax Act. 1961.
It provides voluntary contribution to subscribers where they can
contribute any amount at any point of time in a Financial Year.
It provides flexibility where subscribers can choose their own investment options and pension fund.
Attractive market linked returns
Easily portable, as subscribers can operate their account from anywhere.
It is managed by experienced Pension Funds
It is regulated by PFRDA, with transparent investment norms and regular monitoring
How to open NPS Account
There are two modes for opening NPS account: offline & online.
Offline mode
You can open NPS account offline by visiting any branch of POP (Points of Presence) called as POP-SP (Points of Presence-Service Provider). You will have to submit the subscriber registration forms along with supporting KYC documents. For completing the registration process you will have to make an initial investment after which, a Permanent Retirement Account Number (PRAN) will be allotted you. This is a unique number which is important for any future transactions in NPS.
You can find your nearest POP / POP-SP through this link
https://npscra.nsdl.co.in/pop-sp.php
Online Mode
You can instantly open NPS account online through eNPS website of NSDL-CRA (https://enps.nsdl.com) and can register yourself through Aadhaar or PAN Card details. All you need to do is click below & fill up the necessary details. For filling up the registration form you will require few things:
PAN card
Adhaar Card
Bank detail
Cancelled cheque
Scanned signatures
After filling up other necessary details and payment of initial contribution, PRAN will be generated online. Once the PRAN is generated, an email alert as well as a SMS alert will be sent to the registered email ID and mobile number.

After registration, a PRAN Kit containing PRAN card, Subscriber details (referred as Subscriber Master List) and an information booklet is sent to the Subscriber's registered address. Besides, ePRAN card is also available under subscriber's NPS login.
Exit & Withdrawal
A subscriber can exit from NPS in following conditions:
Upon Superannuation – Upon reaching the age of superannuation/60 years, a subscriber can withdraw up to 60% of accumulated pension corpus as lump sum & the rest 40% is compulsory to be used to purchase an annuity that would provide a regular monthly pension.
If the total accumulated pension corpus is less than or equal to Rs. 2 lakh, Subscriber can opt for 100% lumpsum withdrawal.
Pre-mature Exit – In case of pre-mature exit from NPS, at least 80% of the accumulated pension corpus has to be utilized for purchase of an annuity for a regular monthly pension.The remaining funds can be withdrawn as lump sum. However, you can exit from NPS only after completion of 10 years.
If the total corpus is less than or equal to Rs. 1 lakh, Subscriber can opt for 100% lumpsum withdrawal.
Upon Death of Subscriber – The entire accumulated pension corpus (100%) would be paid to the nominee/legal heir of the subscriber.
Subscriber can also continue to contribute to NPS account beyond the age of 60 years/superannuation (Up to 70 years). Apart from this one can defer withdrawal and stay invested in NPS up to 70 years of age.
For any subscriber superannuating/attaining 60 years of age, CRA generates a Claim ID six months prior to the date of superannuation or 60 years of age. One can initiate Online Withdrawal request through NPS account log-in or will have to submit the physical Withdrawal form along with the required documents to the POP.
Documents required for Exit
Following documents are required to be submitted along with the duly filled Withdrawal form for Superannuation & Pre-mature Exit:
Original PRAN card
Advanced stamped receipt, to be duly filled and cross-signed on the Revenue stamp by the Subscriber.
KYC documents (address and photo-id proof)
Cancelled Cheque
"Request Cum Undertaking" form if eligible for complete Withdrawal.
Conditions for Partial Withdrawal
Minimum 3 years tenure of subscription
Withdrawal amount will not exceed 25% of the contributions made by the Subscriber
Withdrawal can happen maximum of three times during the entire tenure of subscription.
Withdrawal is allowed only against the specified reasons, for example;

Higher education of children
Marriage of children
For the purchase/construction of residential house (in specified conditions)
For treatment of Critical illnesses
So, here you must have got enough information about National Pension Scheme. Enough to take a call regarding investment. Do check if it matches your investment requirement & risk profile, before investing. Though NPS offers the flexibility to design your own portfolio & you can design your portfolio by allocating Funds amongst available four asset classes- equity, corporate debt, government securities & alternative investment funds.
Do write in case of any query & let us know if you find this article helpful in any way.